Clark Island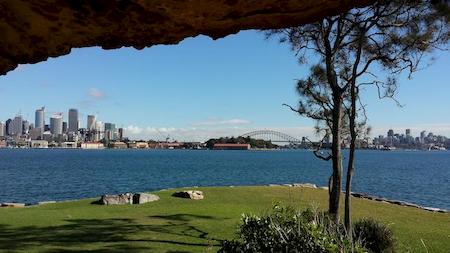 Travel with Sydney's best water taxi company H2O Maxi Taxis, from Circular Quay to Clark Island and in less than 10 minutes you can escape to your own Island paradise.
Take your entire group or function to Clark Island. We specialise in transferring groups of people, and your catering and event equipment to Sydney Harbour's islands.
About Clark Island
Clark Island gets its name from Lieutenant Ralph Clark, an officer in the First Fleet in 1788, who cultivated the island as a vegetable garden in 1789. However, he gave up this enterprise after his vegetables kept getting stolen before he could pick them! It is now a part of the Sydney Harbour National Park. It is located in the main part of Sydney harbour, just north of Double Bay and Darling Point.
The island is about 1 hectare in size , with generous grassed areas on the south and western sides of the island (offering protection from the summer afternoon North-easterly breezes). Higher up, there is also a smaller grassed area in amongst the bush that is more sheltered and a second, slightly larger and more open grassed area with great views of the harbour.
The lower grassed areas have picnic tables, fresh water and male and female toilets for visitors to use. There is a pathway around the Eastern and Northern sides of the Island, giving the chance to explore from every angle. There are great views of Point Piper, double Bay and, of course, the Opera House and Sydney Harbour Bridge.
The Island is an ideal location for Weddings, corporate events and other special occasions (e.g. birthdays and engagements).
The island can also be booked for private functions through National Parks and Wildlife Service.